Role of the Antigen Receptor in Normal and Malignant B Cell Development
(Max Delbrück Center for Molecular Medicine, Berlin, Germany)
When
13th October 2022
at 5 PM
Where
Mendel Lectures take place in Mendel´s refectory in the Mendel Museum Brno
Who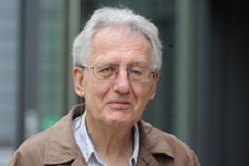 Klaus Rajewsky and collaborators developed a general method of targeted mutagenesis in mouse embryonic stem cells by introducing bacteriophage- and yeast-derived recombination systems, which opened the way for conditional gene targeting. Using this and other methods in their immunological work, they developed, together with N. A. Mitchison and N. K. Jerne, the antigen-bridge model of T-B cell cooperation, identified germinal centers as the sites of antibody somatic hypermutation, the B cell antigen receptor as a survival determinant of B cells, and the germinal center as a major site of human B cell lymphomagenesis, including Hodgkin lymphoma. Over the last years the work of his group has focused on mechanisms of microRNA control, targeted mutagenesis and gene repair in hematopoietic cells including mouse and human hematopoietic stem and progenitor cells, differentiation and subset determination in B lymphocytes, and the development of mouse models of human B cell lymphomas.
Klaus Rajewsky obtained his medical degree at the University of Frankfurt.  After postdoctoral work at the Institut Pasteur in Paris he built an immunology department at the Institute for Genetics, University of Cologne, where he stayed for 38 years, was the founding Program Coordinator of the EMBL Mouse Biology Program at Monterotondo near Rome, worked for 10 years at Harvard Medical School in Boston, and is since 2012 Senior Group Leader at the Max-Delbrück-Center for Molecular Medicine in Berlin, Germany. He won numerous scientific awards and is a member of several learned societies including the National Academy of Sciences of the USA and the American Academy of Arts and Sciences.
Exploring the Underground of the RBP World: Riboregulation
(European Molecular Biology Laboratory (EMBL), Heidelberg, Germany)
When
20th October 2022
at 5 PM
Where
Mendel Lectures take place in Mendel´s refectory in the Mendel Museum Brno
Who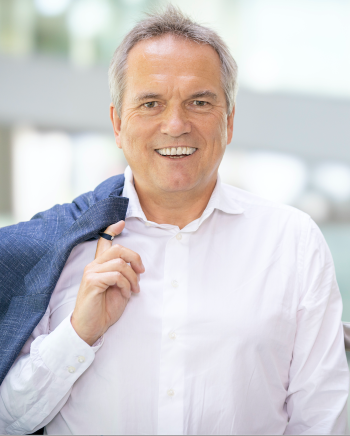 Matthias Hentze is currently the Director of the European Molecular Biology Laboratory (EMBL) and Co-Director of the Molecular Medicine Partnership Unit (MMPU) in Heidelberg (Germany). Following medical studies in Germany and the UK, and his qualification as a medical doctor, he obtained his postdoctoral training at the NIH (USA) in the late 1980s, when he and his colleagues discovered "iron-responsive elements" as the first mammalian regulatory elements in mature mRNAs. After two decades of elucidating mechanisms of RNA regulation by RNA-binding proteins, recent work by the Hentze group has uncovered hundreds of new RNA-binding proteins, including many metabolic enzymes. Supported by an ERC Advanced Grant and other funds, their current work uncovers new roles of RNA in riboregulation and elucidates connections between metabolism and gene regulation.
Prof. Hentze is a co-founder of the MMPU, a joint interdisciplinary and translational research unit of the Medical Faculty of Heidelberg University and the EMBL, which bridges between medicine and molecular biology. Matthias Hentze's research contributions have been recognized in numerous ways including Germany's most prestigious scientific award, the Gottfried Wilhelm Leibniz Prize in 2000, the 2007 Lautenschläger Research Prize of Heidelberg University, and the 2015 Feodor Lynen Medal of the German Society for Biochemistry and Molecular Biology. He is also the 2020 recipient of the Lifetime Achievement Award of the RNA Society and the 2023 recipient of the Centenary Award of the Biochemical Society. He received an honorary doctorate by the Australian National University in Canberra, and is an elected member of the European Molecular Biology Organisation (EMBO), the German Academy of Sciences Leopoldina, and the Academia Europaea. In 2016, he became the first German scientist elected as a Corresponding Member of the Australian Academy of Science, and in 2018 he was elected into the American Academy of Arts and Sciences as an International Honorary Member. He was a co-founder of Anadys Pharmaceuticals (San Diego) and serves on numerous international scientific advisory and editorial boards. In 2020, he initiated the Environmental Research Initiative and Fund at EMBL.
Supramolecular Latch: a New Chemical Tool for Chemistry, Biology and Materials Science
(Pohang University of Science and Technology, South Korea)
When
3rd November 2022
at 5 PM
Where
Mendel Lectures take place in Mendel´s refectory in the Mendel Museum Brno
Who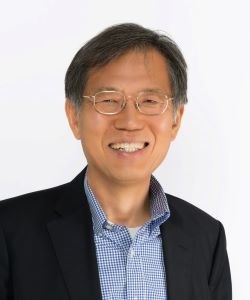 Kimoon Kim studied chemistry at Seoul National University (BS, 1976), KAIST (MS, 1978), and Stanford University (PhD, 1986). After two year postdoctoral work at Northwestern University he started his own academic career at Department of Chemistry, Pohang University of Science and Technology (POSTECH) in 1988 where he is now Distinguished University Professor. Since 2012, he has also been director of the Center for Self-assembly and Complexity (CSC), Institute for Basic Science (IBS). His current research focuses on developing novel functional materials and devices based on supramolecular chemistry. In particular, his group has been working on a wide variety of functional materials based on cucurbiturils, a family of pumpkin-shaped macrocyclic molecules, organic or metal-organic porous materials, and self-assembled nanostructured polymer materials. His work has been recognized by a number of awards including Izatt-Christensen Award (2012).
The non-gradual nature of explosive diversification in African cichlid fishes
(University of Basel, Switzerland)
When
2nd March 2023
at 5 PM
Where
Mendel Lectures take place in Mendel´s refectory in the Mendel Museum Brno
Who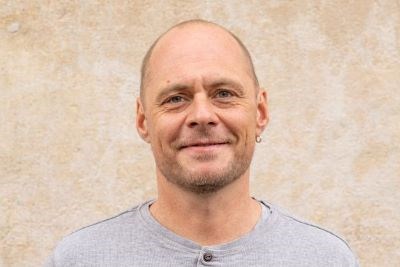 Walter Salzburger is an Austrian-Swiss zoologist and evolutionary biologist. He studied at the University of Innsbruck in Austria, where he received his doctoral degree in 2001. After his postdoctoral training at the University of Konstanz in Germany and the Bauer Center for Genomics Research at Harvard University, USA, he became a junior group leader at the University of Lausanne in Switzerland in 2006. In 2007, he took up the position as tenure-track assistant professor at the Zoological Institute of the University of Basel, where he was later promoted to associate and then to full professor.
The research of Walter Salzburger focuses on the question of how variation at the level of the DNA translates into phenotypic and ecological diversity and on the identification of the patterns and processes that underlie adaptation, evolutionary innovation, and rapid evolutionary diversification. The main organismal study systems of Walter Salzburger and his research group are the exceptionally diverse cichlid fishes in the African Great Lakes, in particular the cichlids of Lake Tanganyika, but he is also interested in other fish and non-fish taxa to answer questions related to the origin of biological diversity. Recent examples include work on understanding vision in deep sea fishes and molecular adaptations to cope with subzero water temperatures in Antarctic notothenioid fishes.
Walter Salzburger has been awarded several prices, including the Walther Arndt Prize of the German Zoological Society. Among others, he received a Starting Grant (in 2008) and a Consolidator Grant (in 2013) from the European Research Council (ERC) for his integrative work on Lake Tanganyika cichlids. With his research, he was instrumental in turning Tanganyikan cichlids into a textbook example of adaptive radiation and explosive diversification.
From a rich array of his service to the academic community, the renown 'Workshop on Population and Speciation Genomics' in Český Krumlov, organized by him and colleagues, gained particular reputation among students of evolutionary genomics. On more formal grounds, Walter Salzburger serves as the president of the Swiss Zoological Society.
Engineering complex agronomic traits in crops
(VIB-UGent Center for Plant Systems Biology, Ghent University, Belgium)
When
23rd March 2023
at 5 PM
Where
Mendel Lectures take place in Mendel´s refectory in the Mendel Museum Brno
Who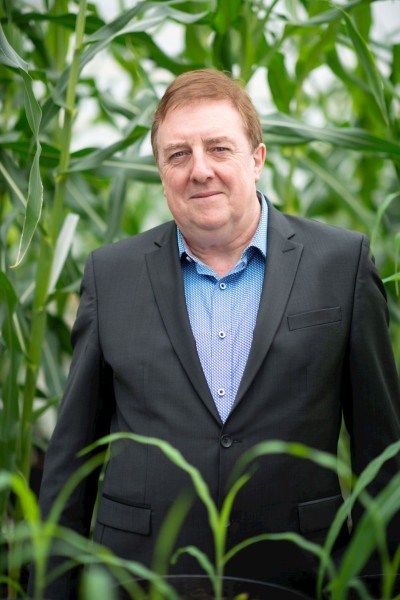 Dirk Inzé is a global leader in plant biology. His research ambition is to obtain a holistic understanding of the molecular networks regulating plant organ growth and crop productivity. His work has opened up new perspectives for providing food security for the growing world population in a changing climate.
Dirk Inzé received his PhD at Ghent in 1984. In 1990, he was appointed Research Director of the French National Institute for Agricultural Research (INRA), where he initiated highly successful research programs on the plant cell cycle and growth control. In 1995, he became Professor at Ghent University and he was the scientific founder of the biotechnology company CropDesign, which was established in 1998 and acquired in 2006 by BASF Plant Science. In 2002, Dirk was appointed Director of the Center for Plant Systems Biology of the VIB. Under his directorship, the Center – currently employing approximately 300 individuals – became one of the world leading centers for advanced plant sciences. Dirk's research was recognized by numerous awards and he is a member of several science advisory boards. Dirk currently owns, for the second time, an advanced ERC grant and his work received >59,000 citations (H-factor 135). In 2017, Dirk was awarded with the prestigious World Agriculture Prize. In 2019 he was elected to the rank of AAAS Fellow by the American Association for the Advancement of Science (AAAS) and in 2020 he was elected to be a member of Academia Europaea. In 2021, Dirk was appointed member of the Science Council of the ERC. In addition, he is very active in promoting the use of genome editing in EU. He heads the EU SAGE initiative, a network of 134 European research institutes to advocate the use of genome editing for sustainable agriculture and food production in EU member states.
The Making of MicroRNA
by
Narry Kim*NEW DATE IN SPRING 2024!*23 May 2024
(Institute for Basic Science and Seoul National University, Korea)
When
13th April 2023
at 5 PM
Where
Mendel Lectures take place in Mendel´s refectory in the Mendel Museum Brno
Structural insights into G protein coupled receptor activation
(Stanford University School of Medicine, Stanford, CA, USA)
When
4th May 2023
at 5 PM
Where
Mendel Lectures take place in Mendel´s refectory in the Mendel Museum Brno
Who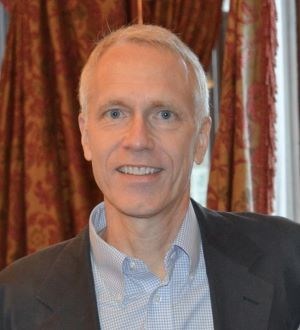 Brian Kobilka received Bachelor of Science Degrees in Biology and Chemistry from the University of Minnesota, Duluth in 1977. He graduated from Yale University School of Medicine in 1981, and completed residency training in Internal Medicine at the Barnes Hospital, Washington University School of Medicine, St. Louis, Missouri in 1984. From 1984-1989 he was a postdoctoral fellow in the laboratory of Robert Lefkowitz at Duke University. In 1990 he joined the faculty of Medicine and Molecular and Cellular Physiology at Stanford University. Research in the Kobilka lab focuses on the structure and mechanism of action of G protein coupled receptors. He is a member of the National Academy of Sciences, the National Academy of Medicine, and the American Academy of Arts and Sciences. In 2012, Kobilka was awarded the Nobel Prize in Chemistry with Robert Lefkowitz for their work on GPCRs.
Architecture and mechanistic interplay of promoters and enhancers in controlling gene expression
(Cornell University, USA)
When
18th May 2023
at 5 PM
Where
Mendel Lectures take place in Mendel´s refectory in the Mendel Museum Brno
Who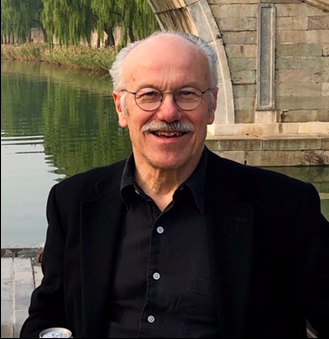 John T Lis obtained his PhD at the Brandeis University in 1975. After postdoctoral work at the Stanford University he joined the faculty of Molecular and Cell Biology at the Cornell University at Ithaca, New York where he set up his laboratory in 1978. He rose through the ranks and became Barbara McClintock Chaired Professor of Molecular Biology and Genetics in 2004. John´s research was recognized by numerous honors and awards, including election to the American Academy of Arts and Sciences in 2013 and to the National Academy of Sciences in 2015.
The main focus of John Lis' lab is on the mechanism of transcriptional control. Using the model of heat shock genes, he investigated inducible mRNA production and factors that participate in the heat shock gene induction response. He developed and used a variety of strategies to probe the structure of promoters and genes and the regulation of their activities in living cells. He developed the first version of the now commonly-used crosslinking "Chromatin Immunoprecipitation" (ChIP) method for mapping proteins on DNA in vivo. He discovered and characterized paused RNA Polymerase II (Pol II) at gene promoters. By developing nuclear run-on assays (GRO-seq, PRO-seq) for genome-wide mapping of the density and orientation of RNA Polymerase II, he showed that promoter-associated RNA Polymerase II in metazoans, is 'paused' and the pausing is a rate-limiting step in transcription of about half of all genes.
He also developed approaches for generating and expressing RNA aptamers that inhibit specific interactions of the targeted protein in vitro and in vivo.
                                                                                                                          John T. Lis