Challenges of selective targeting of protein kinases in cellular environments
(SGC Frankfurt, Germany)
When
3rd October 2019
at 5 PM
Who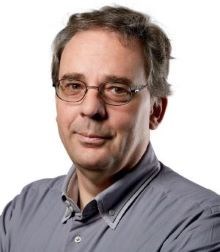 Prof Stefan Knapp studied Chemistry at the University of Marburg and the University of Illinois. He did his PhD in protein crystallography at the Karolinska Institute in Stockholm and continued his career at the Karolinska Institute as a postdoctoral scientist (1996-1999). From 1999 to 2004 he worked at Pharmacia Corporation and from 2004-2015 at the Structural Genomics Consortium (SGC) at Oxford University. From 2008 to 2015 he was a Professor of Structural Biology at Oxford University (UK) and between 2012 and 2015 he was the Director for Chemical Biology at the Target Discovery Institute. He joined Frankfurt University in 2015 as a Professor of Pharmaceutical Chemistry. Since 2017 he is the CSO of the SGC at the University of Frankfurt.
RNA-mediated genome instability
(Department of Molecular Biology, University of Sevilla, Spain)
When
7th November 2019
at 5 PM
Who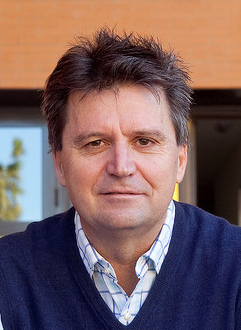 Andrés Aguilera is Professor of Genetics of the University of Seville and Director of the Andalusian Centre of Molecular Biology and Regenerative Medicine (CABIMER). He obtained his PhD in Seville in 1983. After two postdoctoral stays in the Darmstadt Technical University (Germany) and the NYU Medical Center (USA), he started his own lab dedicated to Genome Instability in 1991 in the Faculty of Biology (Univ. Seville), and since 2006 in CABIMER. His research led to the identification of the THO complex and its function in mRNP biogenesis and R loop prevention and the role of co-transcriptional R loops in genome instability and their connection with chromatin modifications, and has largely contributed to understand the mechanisms by which transcription and RNA cause replication stress and genome instability and the mechanisms of DSB repair by sister chromatid recombination. Member of EMBO, he belongs to the International Scientific Advisory Boards of different Research Centres and to the Editorial Board of several scientific journals. Holder of several national scientific prizes and distinctions in Spain, like the Carmen & Severo Ochoa National Prize on Molecular Biology or the Francisco Cobos Foundation in Biomedicine, he has been awarded HFSP and ERCAdv grants, among other international programmes.
Antisense-mediated chromatin regulation
(John Innes Centre Norwich, UK)
When
14th November 2019
at 5 PM
Who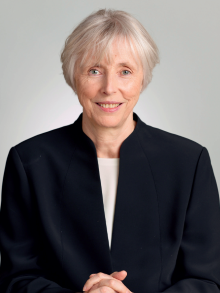 Caroline Dean is a molecular geneticist from the UK who has developed and exploited the reference plant Arabidopsis thaliana to study seasonal timing mechanisms. This has led Caroline into a detailed mechanistic analysis of the regulation of one Arabidopsis locus, encoding the floral repressor FLC. FLC transcription is quantitatively modulated by an antisense-mediated chromatin mechanism that coordinately influences transcription initiation and elongation. The gene is also epigenetically silenced through a cold-induced, cis-based, Polycomb switching mechanism.  FLC has therefore turned out to be an excellent system to dissect conserved mechanisms by which non-coding transcription and chromatin mechanisms regulate gene expression.
Caroline did her PhD at the University of York on chloroplast division in wheat, and then spent 5 years as a post-doctoral research fellow in a biotech company working on how to achieve high level protein expression in transgenic plants  at Advanced Genetic Sciences, Oakland, California. She took up an independent group leader position at The John Innes Centre, Norwich, UK in September 1988.
She served as Associate Research Director of the John Innes Centre (1999-2008) was elected to EMBO in 1999, Fellow of the Royal Society in 2004, and US National and German Leopoldina Academy in 2008 and in 2012 was selected as a Non-Resident fellow of Salk Institute, La Jolla, USA. She was awarded an OBE in 2004, a BBSRC Excellence in Bioscience award in 2014, FEBS/EMBO Woman in Science award in 2015, Royal Society Darwin medal and appointed Dame Commander in 2016. She recently became a 2018 L'Oreal Woman in Science Laureate.
In 2019 she was awarded a Royal Society Professorship to link her laboratories activities with structural analysis at the Laboratory of Molecular Biology, Cambridge.
Would Gregor Mendel be alarmed that designer babies walk among us?
(McGowan Institute for Regenerative Medicine, University of Pittsburgh, University of Pittsburgh Medical Center, USA)
When
21st November 2019
at 5 PM
Who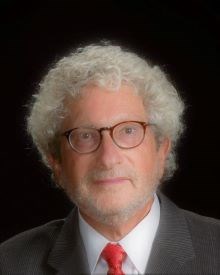 Professor Schatten is a Professor of Obstetrics, Gynecology and Reproductive Sciences, Cell Biology, Bioengineering and Director of the Division of Developmental and Regenerative Medicine. Dr. Schatten has directly trained >50 doctoral and postdoctoral fellows, along with several MD, MD-PhD and DVM trainees.  He is extremely active in advanced research training and was one of the three founding directors of the FRONTIERS IN REPRODUCTION, the premier reproduction training vehicle for MD and PhDs.  Along with Dr. Roger Pedersen, Dr. Schatten is the founding course director of Frontiers in Human Embryonic Stem Cell Research (FrHESC) – an intensive laboratory and lecture-based introduction to this emerging research field. He was the Founding Director of FRONTIERS IN STEM CELLS AND REGENERATION taught annually at Woods Hole and directs FRONTIERS IN STEM CELLS IN CANCER at Howard University and Ponce School of Medicine, FRONTIERS IN AGING, ALZHEIMERS AND REGENERATIVE MEDICINE at Xavier University and Morehouse School of Medicine and Frontiers in Addiction Research and Pregnancy, all of which are supported by the NIH. 
He is currently President of UNESCO's International Cell Research Organization.
With extensive funding from the National Institutes of Health, Dr. Schatten is the recipient of an NIH MERIT, and earlier a Research Career Development, Award, was honored by election as an AAAS Fellow and Delegate; the Patrick Steptoe Medal by the British Fertility Society; the Purkinje Medal of Science by the Czech Academy of Sciences; the Shield of Honor in Reproductive Medicine from the Jordanian Society of Fertility and Genetics, presented by H.R.H. Jordanian Princess Basma; the Pioneer Award in Frontiers in Human Embryonic Stem Cell Biomedicine from Stanford; the Diplome D'Honneur by l'Association Internationale du Cinema Scientifique; Hopkins Marine Station of Stanford University's Daniel Mazia Award; the NICHD's William Sadler Award; Mentor Award from the American Society for Cell Biology; and the Doctor Honoris Causa (Honorary Doctorate) from the University of Nova Gorica, presented by the President of the Republic of Slovenia. In 2016, the film "Voyage of Time," narrated by Brad Pitt and Cate Blanchett, was released, and his assistance in the human fertilization animations was credited. In 2018, he was honored with the MBL's FOUNDER'S AWARD for the Frontiers in Stem Cells and Regeneration Course.  In November 2019, he will present the Johan Gregor Mendel Lecture at Mendel's home, the Augustinian Abbey in Brno, Czech Republic.
His > 300 papers on stem cells, regeneration, fertilization, cell biology, development, infertility, assisted reproductive technologies, as well as strategies for rectifying past injustices in scientific careers, have appeared in premier journals including Nature and Science. Dr. Schatten is also an eloquent advocate for research in reproduction, development, regeneration and stem cells.
From Base Pairs to Bedside: Antisense Therapeutics for Targeted Modulation of Splicing or NMD
(Cold Spring Harbor Laboratory, Watson School of Biological Sciences, USA)
When
5th March 2020
at 5 PM
Who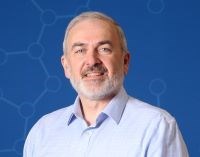 Adrian R. Krainer, Ph.D. is the St Giles Foundation Professor and Deputy Director of the Cancer Center at Cold Spring Harbor Laboratory (Long Island, NY). He received BA and PhD degrees in Biochemistry from Columbia University and Harvard University, respectively. Prof. Krainer is a researcher in the field of RNA splicing, and an inventor of the RNA-targeted antisense therapeutic Spinraza, the first approved drug to treat the neurodegenerative disease spinal muscular atrophy. He has published over 200 scientific articles and holds 7 US patents and 83 foreign patents that have been licensed or sublicensed to 3 companies. He is a founder and Director of Stoke Therapeutics. He is the recipient of the 2019 Life Sciences Breakthrough Prize, the 2019 RNA Society Lifetime Achievement Award, the 2019 KJ Zülch Prize in Basic Neurological Research, the 2019 ETH Peter Speiser Award in Pharmaceutical Sciences, the 2019 Bermuda Principles Award, the 2018 Brandwein Award in Genetic Research, the 2017 FE Bennett Memorial Award of the American Neurological Association, and an honorary doctorate from Tel Aviv University. Prof. Krainer is a fellow of the American Academy of Arts & Sciences, the National Academy of Inventors (USA), and the Royal Society of Medicine (UK).
One for sorrow, two for joy: control of chromosome segregation in meiosis.
by
Wolfgang Zachariae LECTURE CANCELLED
(Laboratory of Chromosome Biology, Max Planck Institute of Biochemistry, Germany)
When
12th March 2020
at 5 PM
Who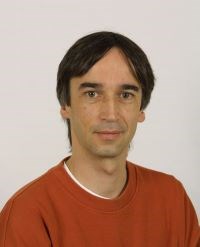 Wolfgang Zachariae is the head of the Laboratory of Chromosome Biology at the Max Planck Institute of Biochemistry in Martinsried near Munich. He obtained his PhD in 1994 from the University of Düsseldorf. From 1994 to 1999, he worked as a postdoc in the group of Kim Nasmyth at the IMP in Vienna, investigating the composition and regulation of a major cell cycle regulator, known as the anaphase-promoting complex. In 1999, he became group leader at the Max Planck Institute of Molecular Cell Biology and Genetics in Dresden and then moved to Martiensried in 2011. In 2013, he was elected EMBO member. The Zachariae group used budding yeast to investigate how the key events of meiosis are ordered into the right sequence. Current research addresses the mechanisms ensuring that the first division is reductional, that meiosis consists of exactly two divisions, and how chromosome segregation is coordinated with gamete differentiation.
Wnt/Frizzled Planar Cell Polarity signaling in development and disease
by
Marek Mlodzik - NEW lecture date is Dec 10,2020
(Icahn School of Medicine at Mount Sinai, USA)
When
30th April 2020
at 5 PM
Who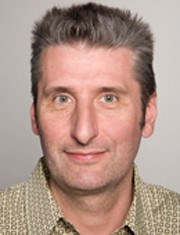 Marek Mlodzik, PhD is the Lillian and Henry M. Stratton Professor and Chairman of the Dept of Cell, Developmental, and Regenerative Biology, at the Icahn School of Medicine at Mount Sinai. He is also Professor in the Depts of Oncological Sciences and Ophthalmology, and Full Member of the Black Family Stem Cell Institute, Mindich Child Health and Development Institute, Tisch Cancer Institute, and Friedman Brain Institute
Career Development
Marek Mlodzik is a native of Prague, Czech Republic.  After completing his undergraduate and PhD work at the University of Basel, he has been interested in the molecular basis of intercellular communication and signaling since his postdoctoral studies at the University of California at Berkeley.  He initiated his independent research when appointed Group Leader at the EMBL in 1991. Using the Drosophila model system, he has made seminal contributions to several signaling pathways, including EGFR-Ras, Notch, BMP/TGFb and the Wnt signaling pathways.  In 2000, he moved to a Professor position at the Icahn School of Medicine at Mount Sinai in New York City, and became in 2007 the Lillian and Henry M. Stratton Professor and Chairman of the Department of Cell, Developmental, and Regenerative Biology. He has served as Chairman of the department since its beginning and built it into a diverse assembly of >20 independent and productive research groups (and about 200 persons in total). His work is also closely associated with the Black Family Stem Cell Institute and the Tisch Cancer Institute at Mount Sinai.
Current Research Focus
In the past 20 years his work focused on the molecular mechanisms of Wnt/PCP (Planar Cell Polarity)-signaling and how this regulates cell polarity and cell migration in development and disease. Most recently the research focus also addresses the role of ciliary proteins in non-ciliated contexts, and the role of the ciliary transport complex (IFT-A) in the cytoplasm and in nuclear translocation of b-catenin.  His research studies also the mechanisms of how the Wnt and Notch signaling pathways interact in normal organogenesis and patterning and disease contexts, including cancer, neural tube closure defects, and ciliopathies.  The Wnt/PCP pathway and Wnt signaling in general are also critical in many stem cell niche interactions and stem cell maintenance.  The Notch signaling pathway shares many of these functions during tissue regeneration and homeostasis.  The lab uses primarily the Drosophila model for in vivo studies and mammalian cell based work for functional biochemical assays. The Mlodzik lab is the leader in Wnt-PCP signaling.
Ongoing research interests include:
Investigating the regulatory interactions among the core Wnt/PCP factors and associated cell adhesion behavior
Dissecting the process of nuclear translocation of b-catenin in canonical Wnt-signaling
Modeling the complex functional behavior of neural tube closure defect patients in PCP establishment in Drosophila
Understanding novel regulatory inputs to Notch signaling and associated transcriptional and cytoskeletal read-outs