Cell Cycle Control of Chromosome Segregation: Focus on Kinetochores and Centrosomes
(University of Basel, Switzerland)
When
12th October 2017
at 5 PM
Where
Refectory of Augustinian Abbey Mendlovo namesti 1a, Brno. No capacity limitations. The entry is free for everybody.
Who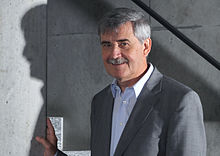 Erich Nigg is a Swiss cell biologist and Director of the Biozentrum, University of Basel. Erich Nigg received his PhD in 1980 from the ETH Zürich (Biochemistry).
Subsequently he carried out research at the University of California in San Diego, the ETH Zürich and the Swiss Institute for Experimental Cancer Research (ISREC). From 1995 he was Professor of Molecular Biology at the University of Geneva before he was appointed, in 1999, to a Directorship at the Max Planck Institute of Biochemistry in Martinsried, Germany.
Since 2009 Erich Nigg is Professor of Cell Biology and Director of the Biozentrum at the University of Basel, Switzerland. After early work on biological membranes, the structure of the cell nucleus and mechanisms of intracellular signal transduction, Erich Nigg's research focused on the cell cycle.
His studies contribute to our understanding of the segregation of human chromosomes during cell division, the regulation of mitosis, as well as the structure and function of human centrosomes. This work is relevant to understanding diseases, because mitotic errors contribute to the genetic instability of cancer cells and centrosome abnormalities are known to cause disease (brain diseases and ciliopathies).
Functional Diversity of Macrophage/Monocyte Subsets
(Osaka University, Japan)
When
19th October 2017
at 5 PM
Where
Refectory of Augustinian Abbey Mendlovo namesti 1a, Brno. No capacity limitations. The entry is free for everybody.
Who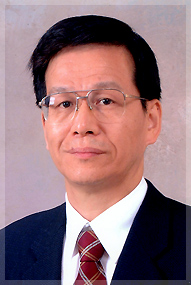 Shizuo Akira is a professor at the Department of Host Defense, Osaka University, Japan. 
He has made ground-breaking discoveries in the field of immunology, most significantly in the area of innate host defense mechanisms. 
Shizuo Akira gained a M.D. in School of Medicine from Osaka University in 1977. In 1984 he earned a PhD from Osaka University. Till 1987, he did post-doctoral research at University of California, Berkeley. Beside being the world's most-cited scientist, he has also been recognised, in the years 2006 and 2007, as having published the greatest number of 'Hot Papers' (11 papers) over the preceding two years.
He is the recipient of several international awards, including the Gairdner Foundation International Award (2011), Robert Koch Prize, the Milstein Award (2007), and the William B. Coley Award. Among his greatest discoveries is the demonstration, through the ablation of toll-like receptor (TLR)s genes, that TLRs recognize a discrete collection of molecules of microbial origin, and later the RNA helicases, RIG-I (retinoic-acid-inducible protein I) and MDA5 (melanoma differentiation-associated protein 5). 
All molecules belong to the pattern recognition receptors, which detects intruding pathogens and initiates antimicrobial responses in the host.
CANCELLED
(New York University School of Medicine / Vilcek Foundation, USA)
When
30th November 2017
at 5 PM
Where
Refectory of Augustinian Abbey Mendlovo namesti 1a, Brno. No capacity limitations. The entry is free for everybody.
Who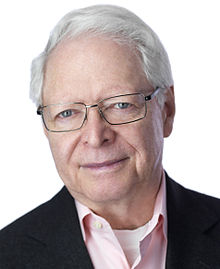 Jan T. Vilček M.D., Ph.D. (born June 17, 1933) is a biomedical scientist, educator, inventor and philanthropist.
He is a professor in the Department of Microbiology at the New York University School of Medicine, and Chairman and CEO of The Vilcek Foundation. 
Vilček, a native of Bratislava, Slovakia, (then part of Czechoslovakia) received his M.D. degree from Comenius University Medical School, Bratislava in 1957; and his Ph.D. in Virology from the Institute of Virology, Czechoslovak Academy of Sciences, Bratislava, Czechoslovakia in 1962.
In 1964, Jan Vilček, with his wife Marica, defected from Communist Czechoslovakia during a three-day visit to Vienna. In 1965, the Vilčeks immigrated to the United States, and have since lived in New York City. Vilček devoted his scientific career to studies of soluble mediators that regulate the immune system (cytokines), including interferon and tumor necrosis factor (TNF).
A Small RNA-based Innate Immune System Guards the Integrity of Germ Cell Genomes
(Cancer Research UK Cambridge Institute, University of Cambridge, UK)
When
14th December 2017
at 5 PM
Where
Refectory of Augustinian Abbey Mendlovo namesti 1a, Brno. No capacity limitations. The entry is free for everybody.
Who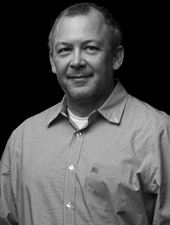 Gregory Hannon is a pioneer in the study of RNA interference (RNAi), a process in which double-stranded RNA molecules induce gene silencing.
Hannon and colleagues have elucidated key elements of the RNAi machinery.
During the past several years, the Hannon lab has focused on the roles of small RNAs in germ cells, which tend to have the most elaborate set of small RNA pathways of any cell type. They have discovered an essential role for small RNAs, called Piwi-interacting RNAs (piRNAs), that are critical for proper oocyte development and guard the genome against transposable elements.
This year, the lab conducted two screens, one in the fruit fly germline and another in somatic cells, to search for new components of the pathway that generates piRNAs. They identified dozens of genes that are required for piRNA production, offering insight into how germ cells ensure genomic integrity. The Hannon lab also strives to understand the biology of cancer cells, with a focus on breast and pancreatic cancer. They have led the way in using RNAi to study cancer biology and genetics, generating libraries of short-hairpin RNAs (shRNAs) that have been widely applied in gene-silencing studies.
These libraries can then be used to identify new therapeutic targets for specific disease subtypes. In addition, they are exploring the roles of small RNAs as oncogenes and tumor suppressors and using genetic approaches to understand the biology of resistance to currently used cancer therapies.
Another research thrust of Hannon's team exploits the power of next-generation sequencing to understand the biology of the mammalian genome. Their efforts range from the identification of new classes of small RNAs to understanding human evolution and diversity, including an emphasis on the evolution of the epigenome and its role in driving cell-fate specification.
The RNA Exosome-Ribosome Connection: Coupling Synthesis to Degradation
(Max-Planck-Institut für Biochemie, Germany)
When
6th March 2018
at 5 PM
Where
!!! THIS TIME IN CAPITULAR HALL of Augustinian Abbey, Mendlovo namesti 1a, Brno!!! No capacity limitations. The entry is free for everybody.
The Cell Biology of the Genome
(National Cancer Institute, NIH, Bethesda, USA)
When
19th April 2018
at 5 PM
Where
Mendel´s Refectory of Augustinian Abbey, Mendlovo namesti 1a, Brno No capacity limitations. The entry is free for everybody.
Who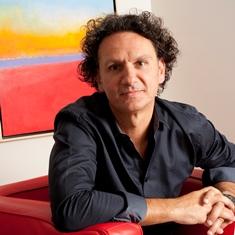 Tom Misteli, Ph.D. is a Swiss-born (Solothurn) cell biologist and pioneer in the field of genome cell biology.
He is a Distinguished Investigator at the National Cancer Institute, NIH, Bethesda, MD, United States.
He is the Director of the NCI Center for Cancer Research at the NIH. He was the Editor-in-Chief of The Journal of Cell Biology and is the current editor of Current Opinion in Cell Biology.
Tom Misteli is best known for his work on elucidation of how genomes function in living cells. While a post-doc at the Cold Spring Harbor Laboratory, New York, United States, he developed methods to visualize proteins in the nucleus of living mammalian cells allowing for the first time to study gene expression in intact cells. His more recent work focuses on the role of genome organization and nuclear architecture on differentiation and disease.
His cell biological elucidation of the mechanisms involved in the pre-mature aging disease Hutchinson–Gilford progeria syndrome have revealed novel mechanisms of human aging. For his work he has won numerous awards including the Flemming Award, The Gold Medal of the Charles University, The Beerman Award, and the Feulgen Prize.
The Logic of Gene Regulation
(Sloan Kettering Memorial Cancer Center, New York, USA)
When
3rd May 2018
at 5 PM
Where
Refectory of Augustinian Abbey Mendlovo namesti 1a, Brno. No capacity limitations. The entry is free for everybody.
Who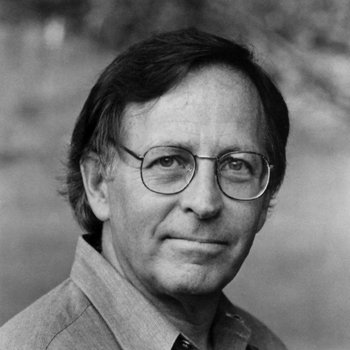 Mark Ptashne (born June 5, 1940 in Chicago) is a molecular biologist and violinist. He currently holds the Ludwig Chair of Molecular Biology at Memorial Sloan–Kettering Cancer Center in New York City.
He was the first scientist to demonstrate specific binding between protein and DNA, and his lifelong work has been the elucidation of the molecular mechanisms of switch between lytic and lysogenic lifecyle of bacteriophage lambda, as well as how the yeast transcriptional activator Gal4 works. He was the originator of the "ball and stick" model of transcription factor function, demonstrating in bacteria and in yeast that they typically consist of separable regions that mediate DNA binding and interaction with transcriptional activators or repressors.
In 1980 he cofounded Genetics Institute, Inc. with Thomas Maniatis, which was acquired by Wyeth 1996. In 1985, he was awarded the Louisa Gross Horwitz Prize from Columbia University. He won the Albert Lasker Award for Basic Medical Research in 1997, and the Massry Prize from the Keck School of Medicine, University of Southern California in 1998. He has written popular books for a wider scientific audience, including his book Genes and Signals.
Artificial Genetics and Evolution in the New Millennium
(Foundation for Applied Molecular Evolution, Alachua, USA)
When
17th May 2018
at 5 PM
Where
Refectory of Augustinian Abbey Mendlovo namesti 1a, Brno. No capacity limitations. The entry is free for everybody.
Who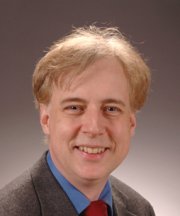 Steven Albert Benner (born October 23, 1954) has been a professor at Harvard University, ETH Zurich, and the University of Florida where he was the V.T. & Louise Jackson Distinguished Professor of Chemistry.
In 2005, he founded The Westheimer Institute of Science and Technology (TWIST) and the Foundation For Applied Molecular Evolution. Benner has also founded the companies EraGen Biosciences and Firebird BioMolecular Sciences LLC.
Benner and his colleagues were the first to synthesize a gene, beginning the field of synthetic biology. He was instrumental in establishing the field of paleogenetics.
He is interested in the origin of life and the chemical conditions and processes needed to produce RNA. Benner has worked with NASA to develop detectors for alien genetic materials, using the definition of life developed by the NASA Exobiology Discipline Working Group in 1992, "a self-sustaining chemical system capable of Darwinian evolution".