Mechanisms of Homologous Recombination
(Columbia University Medical Center, New York, USA)
When
30th October 2014
at 5 PM
Who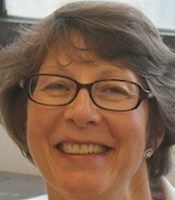 Lorraine Symington received her B.Sc. degree in Biology from the University of Sussex, and a Ph.D. in Genetics from the University of Glasgow studying horizontal gene transfer in bacteria with Dr. David Sherratt.  After postdoctoral training in DNA biochemistry with Dr. Richard Kolodner at Harvard Medical School and in yeast genetics with Dr. Tom Petes at the University of Chicago, she joined the faculty at Columbia University in 1988. Her laboratory uses genetic, biochemical and molecular approaches to understand mechanisms of homology-directed double-strand break (DSB) repair using the yeast Saccharomyces cerevisiae as an experimental system.  DSBs are a major threat to genome stability.  The failure to repair, or inaccurate repair of, DSBs can give rise to chromosome rearrangements and gene amplification, and is the underlying cause of a number of hereditary cancer predisposition syndromes. Research in her laboratory has yielded novel insights into the mechanism and regulation of DNA end processing, mechanisms of break-induced replication (BIR), the role of the single-stranded DNA binding protein RPA in preventing genome rearrangements, and the identification of nucleases involved in resolution of recombination intermediates.  The mechanisms used to repair DSBs are highly conserved between yeast and mammalian cells and her studies have been instrumental in understanding how DSBs are repaired in human cells.
Biology Oriented Synthesis
(Max Planck Institute of Molecular Physiology, Dortmund, Germany)
When
5th March 2015
at 3 PM
Who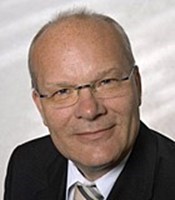 Herbert Waldmann studied chemistry and completed his PhD in organic chemistry in 1985. During the next two years he worked as postdoctoral fellow at Harvard University in Cambridge, MA, USA. In 1991 he qualified as professor at the University of Mainz. Shortly thereafter he was appointed professor of organic chemistry at the University of Bonn. In 1993 he became professor of organic chemistry at the University of Karlsruhe. Since 1999 he has headed the Department of Chemical Biology at the Max Planck Institute of Molecular Physiology and, concurrently, has also held the position of professor of biochemistry at the Technische Universität Dortmund. He has been awarded numerous academic distinctions for his work, including the Otto Bayer Prize, the Emil-Fischer Medal of the German Chemical Society (GDCh), die Hans-Herloss-Medal and the Max Bergmann Medal.
His current research interests include bioorganic chemistry and natural product synthesis as well as biocatalysis, stereoselective synthesis and combinatorial chemistry. A major focus of the research activities is on the combination of organic chemistry, biophysics and biology for the synthesis and biological evaluation of peptide and protein conjugates that are involved in biological signal transduction processes. More recently syntheses of natural products and natural-product-derived compound libraries on polymeric supports have been investigated by the Waldmann group.
The Colorful Postgenomic World of Proteins
(Institute of Molecular Biology and Biophysics ETH Zürich, Switzerland)
When
19th March 2015
at 3 PM
Who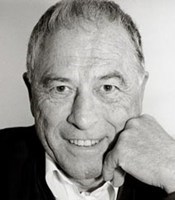 Kurt Wüthrich is currently Cecil H. and Ida M. Green Professor of Structural Biology at The Scripps Research Institute, La Jolla , CA, USA and Professor of Biophysics at the ETH Zürich, Zürich, Switzerland. His research interests are in molecular structural biology, and in structural genomics. His specialty is nuclear magnetic resonance (NMR) spectroscopy with biological macromolecules, where he contributed the NMR method of three-dimensional structure determination of proteins and nucleic acids in solution. The Wüthrich groups have solved more than 70 NMR structures of proteins and nucleic acids, including the immunosuppression system cyclophilin A−cyclosporin A, the homeodomain−operator DNA transcriptional regulatory system, and prion proteins from a variety of species.
Kurt Wüthrich was born in Switzerland on October 4, 1938, is married to Marianne Briner, and has two children, Bernhard Andrew and Karin Lynn. He studied chemistry, physics and mathematics at the University of Bern from 57−62, obtained the Eidgenössiches Turn- und Sportlehrerdiplom and a Ph.D. in inorganic chemistry with Prof. Silvio Fallab at the University of Basel in 64, was a postdoctoral fellow in Basel (Prof. S. Fallab), at the University of California in Berkeley, CA, USA (Prof. R.E. Connick) and at Bell Telephone Laboratories in Murray Hill, NJ, USA (Dr. R.G. Shulman) before joining the ETH Zürich in 69 (Privatdozent 70, Assistant Professor 72, Associate Professor 76, Professor of Biophysics 80, Chairman of the Department of Biology 95−00). Since 2001 he shares his time between the ETH Zürich and The Scripps Research Institute. Kurt Wüthrich 's achievements have been recognized by the Prix Louis Jeantet de Médecine, the Kyoto Prize in Advanced Technology, the Nobel Prize in Chemistry, and by a number of other awards and honorary degrees.
Nobel Prize 2002
Life at the Single Molecule Level: Single Cell Genomics
(Harvard University, Cambridge, USA)
When
2nd April 2015
at 5 PM
Who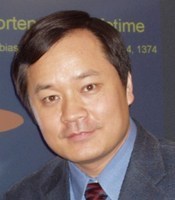 Xiaoliang Sunney Xie received a B.S. from Peking University in 1984, and his Ph.D. from the University of California at San Diego in 1990, followed by a short postdoctoral experience at the University of Chicago. In 1992, Xie joined Pacific Northwest National Laboratory, where he later became a Chief Scientist. In 1999, he was appointed Professor of Chemistry at Harvard University. He is now the Mallinckrodt Professor of Chemistry and Chemical Biology at Harvard, and the Cheung Kong Visiting Professor at Peking University, Biodynamics Optical Imaging Center (BIOPIC).
His honors include the Harrison Howe Award, Biophysical Society Founders Award, E.O. Lawrence Award in Chemistry, Leibinger Innovation Prize, the NIH Director's Pioneer Award, the Sackler Prize for Physical Sciences. Xie is a fellow of the American Academy of Arts and Sciences and a member of the National Academy of Sciences.
Xie has made major contributions to the emergence of the field of single-molecule biophysical chemistry and its application to biology. His team also pioneered the development of coherent Raman scattering microscopy and single cell whole genome sequencing.
RNA Editing and RNA Binding Within Small Numbers of Discrete Neurons
(Brandeis University, Waltham, USA)
When
9th April 2015
at 3 PM
Who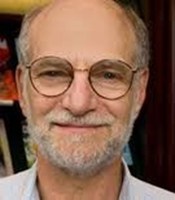 Michael Rosbash (born March 7, 1944) is an American geneticist and chronobiologist. He is a professor at Brandeis University and investigator at the Howard Hughes Medical Institute. 
The Rosbash laboratory is interested in RNA processingas well as the genes and mechanisms that underlie circadian rhythms. Rosbash's research group cloned the Drosophila period gene in 1984 and in 1990 proposed that PER is important for a negative-feedback loop of gene expression and that transcription of the per gene itself is affected. As PER was shown to be nuclear, they proposed that it rather directly inhibits the transcription of its own mRNA.Their current circadian work has three major goals: (1) to understand in mechanistic detail how the Drosophila circadian timing occurs; (2) to understand how circadian gene expression regulation takes place; (2) to understand the neural circuit(s) relevant to circadian timekeeping within the fruit fly brain and the functions of individual circadian neurons. Professor Rosbash was elected to the National Academy of Sciences in 2003.
Innate Immunity: From Flies to Humans
(University of Strasbourg, France)
When
21st May 2015
at 5 PM
Who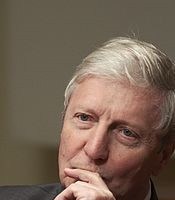 Jules A. Hoffmann (born 2 August 1941) is a Luxembourg-born French biologist. During his youth, growing up in Luxembourg, he developed a strong interest in insects under the influence of his father, Jos Hoffmann. This eventually resulted in the younger Hoffmann's dedication to the field of biology using insects as model organisms. He currently holds a faculty position at the University of Strasbourg. He is a research director and member of the board of administrators of the National Center of Scientific Research (CNRS) in Strasbourg, France. He was elected to the positions of Vice-President (2005-2006) and President (2007-2008) of the French Academy of Sciences.
Hoffmann and Bruce Beutlerwere jointly awarded a half share of the 2011 Nobel Prize in Physiology or Medicine for "their discoveries concerning the activation of innate immunity".
Hoffmann and Lemaitre discovered the function of the fruit fly Toll gene in innate immunity. Its mammalian homologs, the Toll-like receptors, were discovered by Beutler. Toll-like receptors identify constituents of other organisms like fungi and bacteria, and trigger an immune response, explaining, for example, how septic shock can be triggered by bacterial remains.
Nobel Prize 2011
Protecting the Genome by Homologous Recombination
(Memorial Sloan-Kettering Cancer Center, New York, USA)
When
28th May 2015
at 5 PM
Who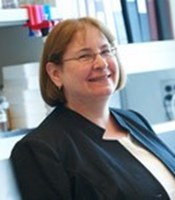 Maria Jasin was a graduate student with Paul Schimmel at the Massachusetts Intitute of Technology and received her PhD in 1984. She has been at Memorial Sloan Kettering Cancer Center since 1990 where she is a full member and holds the William E. Snee Chair. She also has an appointment at the Cornell University Graduate School of Medical Sciences.
The research in her laboratory focuses on understanding how genomic integrity is maintained in mammalian cells, in particular how cells repair DNA double strand breaks. Human chromosomes are constantly assaulted by challenges to their integrity as a result of either environmental agents that damage DNA or from normal DNA metabolism. The failure to repair damaged DNA faithfully is ultimately responsible for many human diseases, especially cancer. This laboratory focuses on the repair of 1 particular lesion in DNA, the double-strand break (DSB). DSBs arise from agents, such as ionizing radiation, and can also occur spontaneously during DNA replication. Our emphasis is on repair of DSBs by homologous recombination, with a particular interest in the role of homologous recombination in maintaining genetic stability. Understanding the repair of DSBs is not only important for basic science and health concerns, but also impacts on molecular genetic manipulations of mammalian genomes.