Biogenesis and Regulation of Telomerase
(Stowers Institute for Medical Research, Kansas City, USA)
When
17th October 2013
at 5 PM
Who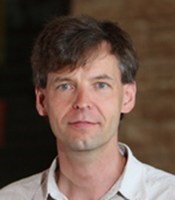 Peter Baumann is an investigator at the Stowers Institute for Medical Research in Kansas City and holds a Professor appointment in the Department of Molecular and Integrative Physiology at Kansas University medical School.  He was named a Howard Huges Medical Institute Early Career Scientist in 2009 and a Howard Hughes Medical Institute Investigator in 2013.  Also in 2013, PeterBaumann was named the Priscilla Wood Neaves Endowed Chair in the Biomedical Sciences.
His team found the S. pompe telomerase RNA subunit gene that had eluded him before. In studying the precursors to that subunit, they discovered an entirely new and unanticipated pathway for processing RNA.
Grabbing the Cat by the Tail: How a Viral Molecular Motor Packages DNA
(University of California, Berkeley, USA)
When
24th October 2013
at 12 AM
Who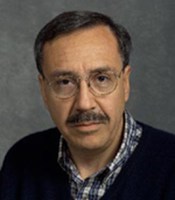 Carlos Bustamante is an HHMI investigator and professor of molecular and cell biology, physics, and chemistry at the University of California, Berkeley since 1998. He received his B.S. degree from Cayetano Heredia University in Lima, his masters in biochemistry from National University of San Marcos in Lima, and his Ph.D. degree in biophysics from UC Berkeley. As Before moving to Berkeley, he was an HHMI investigator at the University of Oregon.
Carlos Bustamante uses novel methods of single-molecule visualization, such as scanning force microscopy, to study the structure and function of nucleoprotein assemblies. His laboratory is developing methods of single-molecule manipulation, such as optical tweezers, to characterize the elasticity of DNA, to induce the mechanical unfolding of individual protein molecules, and to investigate the machine-like behavior of molecular motors.
A Common Evolutionary Basis for Cell Death Pathways in Animals, Plants and Fungi
(University of Cologne, Cologne, Germany)
When
21st November 2013
at 5 PM
Who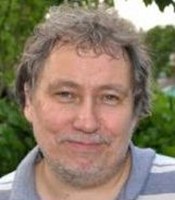 2012- Full Professor, Institute for Genetics, University of Cologne. His group is trying to address the gene/protein function problem by both bioinformatical and experimental methods. The bioinformatical branch of the group uses computational methods to discover new domain types or to detect new instances of known domains in poorly characterized proteins. The experimental branch of the group will generate some of the data sources necessary for a successful protein functional prediction, one example being a domain-domain interaction map of major model organisms. In addition, the group will complement the bioinformatical screens for protein functions by suitable experimental screens and validate some of the bioinformatical findings.
Origins of Metastatic Traits
(Memorial Sloan-Kettering Cancer Center, New York, USA)
When
22nd May 2014
at 2 PM
Who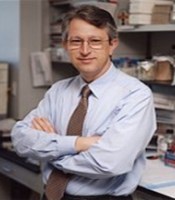 Joan Massagué (born April 30, 1953), is the Chair of the Cancer Biology and Genetics Program at Memorial Sloan-Kettering Cancer Center and a Howard Hughes Medical Institute investigator. An internationally recognized leader in the study of both cancer metastasis and growth factors that regulate cell behavior, he is also a professor at the Weill Cornell Graduate School of Medical Sciences and a member of the National Academy of Sciences.
Joan Massagué is interested in the mechanisms that support tissue homeostasis and cancer metastasis. Focusing on transforming growth factor-β (TGFβ) as one of the most prevalent signaling pathways in metazoan biology, he elucidated this signaling pathway and is establishing how TGFβ signals control pluripotency and differentiation in stem cell and homeostasis in mature cells. He is also interested in how cancer cells co-opt this and other pathways for metastases. His goal is to use this basic knowledge for treating cancer.