Mendel Lectures
by
Anniversary Mendel Lectures
()
When
8th October 2012
at 12 AM
Who
PROGRAMME:
8th October 2012
9:00-9:30        Welcome address
9:30-10:20      Gary Ruvkun (Department of Molecular Biology, Simches Research Center, Boston, USA)
title "An animal surveillance pathway for microbial inhibition of conserved cellular components and induction of defense responses"
10:20 -10:50   coffee break
10:50-11:40    Josef Jiricny (Institute of Molecular Cancer Research, University of Zurich, Switzerland)
title "FAN 1 – a novel enzyme involved in the processing of cisplatin adducts in DNA"
11:40-12:30    Jan Hoeijmakers (Department of Genetics, Erasmus MC, Rotterdam, Netherlands)
title "DNA, the key molecule in cancer and aging"
12:30-14:00    lunch
14:00-14:50    Jiri Lukas (Danish Cancer Society, Copenhagen, Denmark)
title "Spatial and temporal organization of genome maintenance"
14:50-15:40    round table discussions
16:00-18:00    abbey, museum, manuscript (for lecturers only)
18:15-19:15    Janacek quartet - concert
19:30               dinner (regional specialities)
9th October 2012
9:00-9:50        Günter Blobel (1999 Nobel prize, The Rockefeller University, New York, USA), Nobel Prize 1999
title "Molecular design of nature´s largest and most versatile channel anchored in the center of the nuclear pore"
9:50-10:40      Julius Lukes (Institute of Parasitology, Biology Centre, ASCR v.v.i., Ceske Budejovice, Czech Republic)
title "RNA editing in trypanosomatid protists"
10:40-11:10    coffee break
11:10-12:00    Jiri Friml (VIB Ghent, Belgium)
title "How cells make a plant: Role for directional auxin transport"
12:00-13:30    lunch
13:45 – 19:00  Visit to J.G. Mendel´s birthplace in Hyncice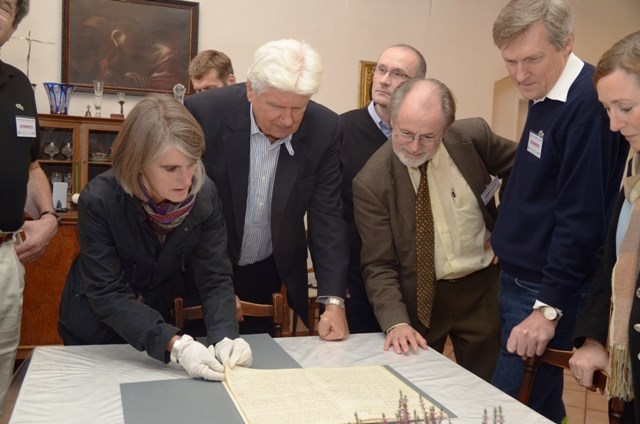 Meiotic Recombination: The exception to, and the executor of, Mendel's laws
(Harvard University, Cambridge, USA)
When
25th October 2012
at 5 PM
Who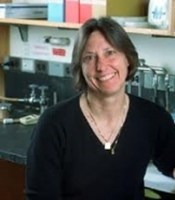 Dr.Kleckner graduated from Harvard, where she studied the reciprocity of recombination genetically in bacteriophage lambda. She earned a PhD at Massachusetts Institute of Technology in 1974 and stayed on for a postdoc with geneticist David Botstein. Much of the work she participated in contributed to the upsurge of interest among biochemists in research on transposons – the field in which she became a leading expert.
In 1977, Harvard hired Kleckner as an assistant professor and promoted her to associate professor a few years later. In 1985 she was the nineteenth woman awarded tenure at Harvard. She continued to study transposons while adding two new lines of research: one was E. coli replication and cell cycle and the other was yeast meiosis.
Her lab is particularly interested in higher order processes that involve the integration of spatial, temporal and functional elements and in viewing chromosomes as physical objects for which mechanical forces (stresses) play important roles. They study meiotic chromosomes in budding yeast and the filamentous fungus Sordaria with respect to the several steps of homolog recognition and juxtaposition, functional interplay between chromatin and structural axes along and between chromosomes and programmed spatial patterning of interhomolog crossovers.
Twists and turns in ubiquitin conjugation cascades
(St. Jude Children´s Research Hospital, Memphis, USA)
When
14th March 2013
at 5 PM
Who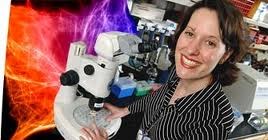 Science took hold of Brenda Schulman early. She credits outstanding high school math, biology, and chemistry teachers with stimulating her interests in molecular mechanisms underlying biological regulation. While still in high school, Schulman also had a chance to work in a university lab that was exploring how genes are turned on. It was an exciting time in the field, because high-resolution views of regulatory proteins bound to DNA were just becoming available. This gave Schulman an appreciation for how molecular structure and function are linked to achieve biological regulation.
She is currently studying how cells employ a protein "accessory" system to reassign, redeploy, or disintegrate other proteins. The set of accessories, called ubiquitin-like proteins (UBLs), carry out vital signaling for immune responses and cell division. Schulman points out, "Just as eyeglasses improve vision, a coat provides warmth, or an umbrella wards off rain, cells use this set of UBLs as accessories that adapt the functions of their 'wearers' as needed in the cell." Several of the UBLs are deregulated in cancer, neurodegenerative diseases, and viral infections.
Schulman studies how the different UBLs are chosen for their specific jobs, and how attachment of a UBL changes a protein's structure and function. Figuring out those differences will help define the roles of various family members and the molecular basis of recognition, and make it easier to develop therapeutic agents.
One focus of the Schulman lab has been to follow a UBL, called NEDD8, through the entire process, from being prepared by E1, escorted by E2, and attached to targets by E3. The lab also wanted to know how NEDD8 serves as an accessory to alter function when it is worn by a protein called cullin-RING.
The lab found that cullin-RING's shape changes into an active form when it wears NEDD8. The attachment of NEDD8 transforms cullin-RING into a kind of molecular "valet" that can then attach a different accessory (ubiquitin) onto other proteins to foster a myriad of biochemical reactions. Among its effects, NEDD8 ultimately sets off a cascade of biochemical reactions to eliminate a molecular brake on cell replication. In the absence of this brake, cell replication could get out of control, and if left unchecked, could be associated with cancer.
Schulman plans to study how a family of UBLs is directed to a wide range of molecules, how they perform their own functions as accessories, and how the ubiquitin family regulates the timing of cell division.
Dr. Schulman is also a Member of the Departments of Structural Biology and Genetics/Tumor Cell Biology at St. Jude Children's Research Hospital and Co-Director of the Program in Molecular Oncology at the St. Jude Comprehensive Cancer Center.
How the ER gets into shape
(Harvard Medical School, Boston, USA)
When
11th April 2013
at 5 PM
Who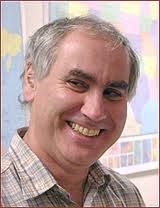 Tom Abraham Rapoport (17 June 1947)[1] is a German-American cell biologist who studies protein transport in cells.
He has been a professor at the Harvard Medical School since 1995, and an HHMI investigator since 1997. He was a member of the Akademie der Wissenschaften der DDR from 1988 until 1992 (when it was dissolved),[1] he has been a member of the German Academy of Sciences Leopoldina since 2003,[2] a member of the US National Academy of Sciences since 2005,[3] and he is a fellow of the American Academy of Arts and Sciences and the American Association for the Advancement of Science. He was awarded the Max Delbrück Medal in 2005.[4]
Rapoport was born in Cincinnati in 1947.[1] His parents had fled the Nazis, and when he was three years old they returned first to Austria and then to East Germany in 1951.[3] His brother is mathematician Michael Rapoport. He received his PhD on mathematical modeling of the kinetics of inorganic pyrophosphatase in 1972 from Humboldt University. He worked in the lab of Peter Heitmann, and his father, Samuel Mitja Rapoport, was head of the Institute of Physiological Chemistry.[3] At Humboldt he collaborated with Reinhart Heinrich on the mathematical modeling of glycolysis in red blood cells, leading to the establishment of metabolic control theory on which they submitted a joint 'habilitation' thesis.[5] At the same time he worked with Sinaida Rosenthal, a former student of his father, on cloning the insulin gene from carp.[3]
In 1979 he moved to the Zentralinstitut für Molekularbiologie der Akademie der Wissenschaften der DDR, later called the Max Delbrück Center for Molecular Medicine, where he became a professor in 1985. After the reunification of Germany, Rapoport said he was turned down for professorships for "political reasons";[3]New Scientist reported that it was his membership of the Communist Party in East Germany that led some members of the board of trustees of the MDC to oppose him being given a professorship.[6] He moved to the US in 1995. He studies several aspects of cellular secretion, including the mechanisms by which newly synthesized proteins are translocated from the cytosol to the lumen of the endoplasmic reticulum by the Sec61 complex (also known as the translocon), how misfolded secretory proteins are degraded by endoplasmic reticulum associated protein degradation (also known as ERAD), and how reticulons and related proteins regulate the morphology of the endoplasmic reticulum.
Making and breaking RNA in human nuclei
(Aarhus University, Denmark)
When
18th April 2013
at 5 PM
Who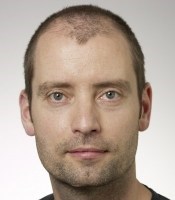 After three years as a postdoctoral scholar at the Howard Hughes Medical Institute, Brandeis University, USA, Torben Heick Jensen (46) was appointed assistant professor and subsequently associate professor at Aarhus University. In 2010, he was appointed professor at what was then the Department of Molecular Biology.
In 2004, Dr Jensen was awarded the prestigious five-year Hallas Møller Fellowship from the Novo Nordisk Foundation. In 2005, the Danish National Research Foundation awarded him a five-year grant to establish a Centre of Excellence – the Centre for mRNP Biogenesis and Metabolism. After an international evaluation, this grant was extended for another five years to 2015, so that the allocation for the ten years reached almost DKK 80 million.
Dr Jensen's research covers the regulation and quality control of gene expression at both DNA and RNA levels. For the past decade, his research group has contributed to identifying the molecular mechanisms that help to sort gene expression of human cells in useful products, for example, and products that can be removed rapidly to prevent pathological conditions. This basic research approach therefore has immediate biomedical relevance.
Genome stability and the control of recombination
(Cancer Research UK, South Mimms, UK)
When
2nd May 2013
at 5 PM
Who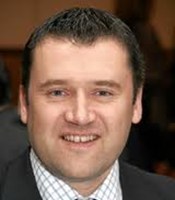 Simon Boulton received his BSc with honors at the University of Edinburgh in 1994 and finished his PhD at the University of Cambridge in 1998. During the years 1998-2002 he worked as HFSP and EMBO Postdoctoral Research Fellow at the Harvard Medical School in Boston, USA. After his return to UK in 2002 he established his own lab at the London Research Institute, Cancer Research UK.
Dr. Boulton and his team are using a number of techniques to study DNA damage repair. In particular, they are investigating this highly complex process by first studying it inside a microscopic worm called C. elegans and then extending these findings to human cells. The team has shown remarkable similarities between the genes and proteins used to repair DNA damage in the worm and in humans revealing this to be a very useful approach. By studying this fundamental process of DNA damage repair, the researchers have contributed to our understanding of how faults in the system can lead to cancer.
Dr. Boulton is an outstanding young scientist and has won several awards for his excellent work in this area. In 2006, he was awarded the Colworth Medal and in 2007, he received the European Molecular Biology Organisation (EMBO) Young Investigators Programme Prize. In 2008, he was awarded both, the prestigious European Association for Cancer Research (EACR) Young Researcher Award and Eppendorf/Nature Award for Young European Investigators. In 2009, he became an EMBO member, in 2010, he was awarded a Royal Society Wolfson Research Merit Award, and in 2011 he received the prestigeous EMBO Gold Medal award and gave the Royal Society Francis Crick Prize Lecture. In 2012, he was elected as a Fellow of the Academy of Medical Sciences.
Interview for university online magazine: click here (only in Czech)
The unfolded protein response in health and disease
(Howard Hughes Medical Institute, Department of Biochemistry&Biophysics, University of California, San Francisco, USA)
When
9th May 2013
at 5 PM
Who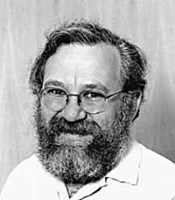 Growing up in his native Germany, Peter Walter was interested in science early in his childhood. After obtaining his Bsc. in chemistry at the Freie Universität Berlin in 1973, he left for a nine-month exchange program in organic chemistry at Vanderbilt University, but decided to stay and finish his M.S. there. After graduation in 1976 he started a Ph.D. program at Rockefeller University, where he worked with Günter Blobel, a laureate of the 1999 Nobel Prize in Physiology or Medicine for his discovery of the mechanisms that proteins use to find their correct locations within the cell.
From 1983 Peter Walter works at the Department of Biochemistry & Biophysics, University of California, San Francisco (UCSF), where he became a professor in 1991. His laboratory is exploring the signaling pathway by which cells alter their quantities of endoplasmic reticulum. Working with yeast as a model, his pioneering studies have shown that cells need the right amount of ER to properly fold newly assembled proteins. The same principles also apply in higher organisms, including humans. This communication process is so crucial to cells that imbalances can lead to a number of diseases, including cancer, diabetes, cystic fibrosis, and vascular and neurodegenerative diseases.
Following in Mendel's footsteps: statistical analysis of microbial behavioral phenotypes
(The Rockefeller University, New York, USA)
When
16th May 2013
at 5 PM
Who
Even the simplest of organisms, such as bacteria, are capable of processing information in a highly sophisticated manner, adapting to varying environments and evolving new functions. Dr. Leibler is interested in the quantitative description of microbial systems, both on cellular and population levels.
In recent years, the field of molecular biology has moved away from the study of individual components and toward the study of how they interact, creating a "systemic" approach that seeks an appropriate and quantitative description of cells and organisms. Dr. Leibler's laboratory is developing both the theoretical and experimental methods necessary for conducting studies on the collective behavior of biomolecules, cells and organisms. By selecting a number of basic questions on how simple genetic and biochemical networks function in bacteria, his lab is beginning to understand how individual components can give rise to complex, collective phenomena.  
Recent research topics in the laboratory include quantitative studies of interacting microorganisms. In particular, the question of the survival of microbial populations in varying environments is being addressed both experimentally and theoretically. Dr. Leibler and his collaborators are developing new experimental techniques that will facilitate quantitative analysis of long-time population dynamics in microbial populations. In parallel, they are developing statistical methods for the so-called inverse problems, in which the interactions between different components of a biological system are deduced from measured statistical correlations. Long-term dynamics of closed microbial ecosystems are being analyzed by these inverse methods.  Similar theoretical approaches are also applied to other types of data, such as spiking activity of retinal neuron assemblies or evolution of protein families. 
CAREER
Dr. Leibler did his undergraduate studies in physics at the University of Warsaw. He received three degrees from the University of Paris: an M.S. in theoretical physics in 1979, a Ph.D. in theoretical physics in 1981 and a second Ph.D. in physics in 1984. He spent a year at the École Normale Supérieure and became a tenured research fellow at the Centre d'Études de Saclay in 1984, staying until 1992. Dr. Leibler was also a visiting research associate at Cornell University from 1985 to 1987 and a visiting professor at the École Supérieure de Physique et Chimie Industrielles from 1989 to 1991. Dr. Leibler moved to Princeton University in 1992 as a professor in the department of physics, becoming a professor in the department of molecular biology in 1993. He spent the year from 1997 to 1998 as a visiting scientist at the European Molecular Biological Laboratories in Heidelberg, Germany. 
During his last year at Princeton, from 2000 to 2001, Dr. Leibler was a Howard Hughes Medical Institute investigator. He moved to Rockefeller in 2001 and was a Tri-Institutional professor at Weill Cornell Medical College and the Sloan-Kettering Institute from 2003 to 2010. Since April 2009 Dr. Leibler has been sharing his time between Rockefeller and the Institute for Advanced Study in Princeton, where he is a professor at the School of Natural Sciences.