TOR signaling in growth and metabolism
(Biozentrum, University of Basel, Switzerland)
When
21st October 2010
at 5 PM
Who
Professor Michael N. Hall obtained his BS degree with Honors at the University of North Carolina and Ph.D. degree at the Harvard University. In 1987 he joined the Biozentrum, University of Switzerland as a professor of biochemistry. In the early 1990s, Professor Hall and his research group discovered the TOR (Target of Rapamycin) protein and elucidated its role as a central controller of cell growth. This protein has moreover survived evolution, as it is found in all eukaryotes. More recently they were able to show that the TOR pathway in adipose tissue controls energy metabolism and weight gain. Michael N. Hall won the prestigious 2009 Louis-Jeantet Prize for Medicine. As one of the best endowed awards in Europe, the prize fosters scientific excellence in biomedical research. It was awarded to Professor Hall for his pioneering research on fundamental mechanisms in the control of cell growth.
Cell migration and protein-protein interactions
(University of Oxford, UK)
When
4th November 2010
at 5 PM
Who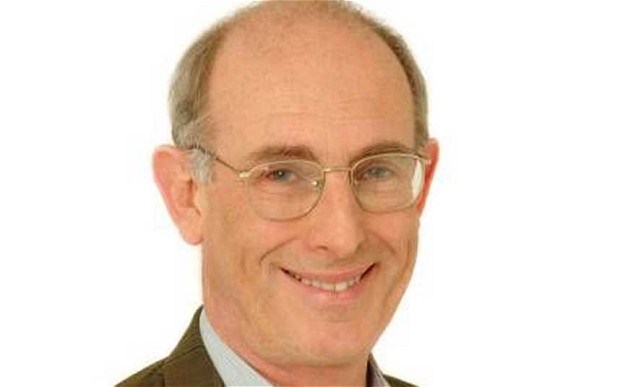 Professor Iain Campbell obtained both his B.Sc. degree (with Honors) and Ph.D. at the St. Andrews University. In 1992 he was appointed Professor of Structural Biology at the University of Oxford. He has received many honours and awards, including elections to EMBO, Fellowship of the Royal Society, Novartis Medal, and Royal Society Croonian Medal.  His group is interested in the structure and interactions of modular proteins that are involved in a variety of cell adhesion and signalling events. Of particular interest are the proteins involved in the formation of integrin adhesions - dynamic assemblies of modular proteins that form and dissolve as cells migrate.
The New Biology of Ageing
(University College London, UK)
When
7th April 2011
at 5 PM
Who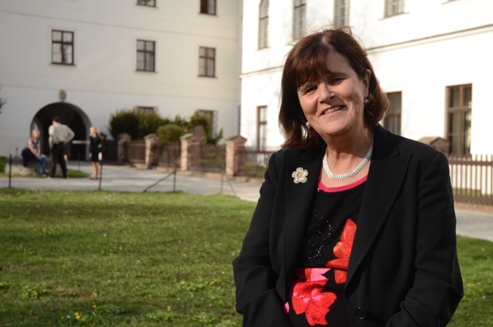 Professor Dame Linda Partridge graduated from the University of Oxford, UK and there she also obtained her Ph.D. In 2007 she became a Director of the Institute of Healthy Ageing at the University College, London, UK and in 2008 a Founding Director at the Max Planck Institute of the Biology of Ageing, Cologne, Germany. Professor Linda Partridge was awarded Dame Commander of the Order of the British Empire for services to science in 2009. In March of the same year she was named a Woman of Outstanding Achievement 2009 for discovery, innovation and entrepreneurship by the UK Resource Centre for Women (UKRC) in Science, Engineering and Technology. She is a member of many important science and research organisations e.g. EMBO, American Academy of Arts and Sciences and she is a Fellow of the Royal Society. The aim of her research is to discover genes and mechanisms that determine the rate of ageing.  Her team collaborates with other laboratories to determine if these processes show evolutionary conservation. Most of their work is conducted with the fruit fly Drosophila melanogaster throughcomparison with C.elegans and then with the mouse.

A passion for DNA
(University of Oxford, UK)
When
14th April 2011
at 5 PM
Who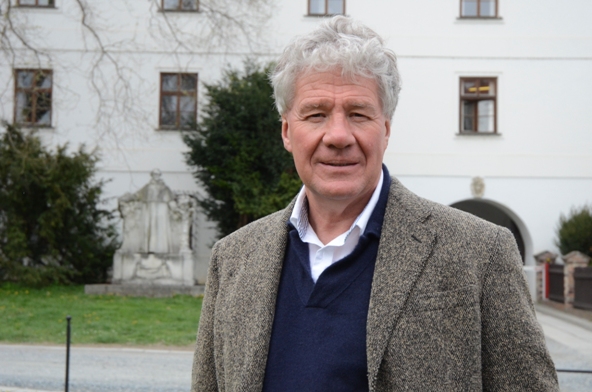 Professor David Sherratt graduated from the University of Manchester in 1966 with a B.Sc. in Biochemistry (first class) and was awarded a PhD by the University of Edinburgh in 1969. In 1993 he became the Iveagh Professor of Microbiology at the University of Oxford and Fellow of Linacre College.  He is a Fellow of the Royal Society.  His research is aimed at understanding how DNA replication, recombination and chromosome segregation shape bacterial chromosome organization in the context of the living cell. The research observes where genes and molecular machines are positioned as a cell proceeds through its growth and division cycles, and what happens when normal cellular behaviour is perturbed by different methods. Individual components of DNA organizing and processing machines are studied genetically, structurally and biochemically, and information on their molecular action is integrated into the context of their action in cells.
Histone variant dynamics and epigenetics
(Fred Hutchinson Cancer Research Center, Seattle, USA)
When
5th May 2011
at 5 PM
Who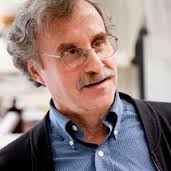 Professor Henikoff obtained his BS in Chemistry in 1968 at the University of Chicago and PhD in 1977 at Harvard University. Steve Henikoff is currently an Investigator of the Howard Hughes Medical Institute and a Member of the Basic Sciences Division of the Fred Hutchinson Cancer Research Center. Professor Henikoff's research has long focused on epigenetics, investigating how patterns of gene activity can change and then propagate through generations, without any corresponding change in the DNA sequence. He uses plants to study these heritable changes, which are reversible, suggesting the tantalizing possibility that some aspects of cancer could also be reversed. He invented several widely used computer programs and a wealth of other research tools that foster breakthroughs in many areas of medicine. Today, he is one of the world's most accomplished and respected geneticists.
Professor Henikoff was elected in 2005 to the National Academy of Sciences, the highest honor for a U.S. scientist.
Wnt signaling, Lgr5 stem cells and cancer
(Netherlands Institute of Developmental Biology, Utrecht, Netherlands)
When
12th May 2011
at 5 PM
Who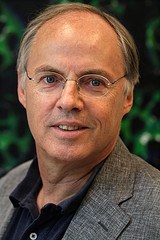 Professor Clevers obtained his MD degree in 1984 and his PhD degree in 1985 from the University of Utrecht, the Netherlands, studying signal transduction in T lymphocytes. After a four-year period at Harvard University, he returned to the Utrecht Medical Center where he became Professor and Chairman of the Department of Immunology at the Faculty of Medicine (1991-2002). In 2002 he became a Professor of Molecular Genetics and since 2002 he is a director of the Hubrecht Institute in Utrecht. Professor Clevers is a co-founder of the biomedical companies Crucell and Semaia. In addition, Professor Clevers is a member of the Royal Netherlands Academy of Sciences and is a board member of multiple biomedical organizations. He is a recipient of several awards including the Dutch Spinoza Award in 2001, the Louis Jeantet Prize in 2004, the Memorial Sloan-Kettering Katharina Berkan Judd Award in 2005, the Israeli Rabbi Shai Shacknai Memorial Prize in 2006, and the Dutch Josephine Nefkens Proze for Cancer research and the German Meyenburg Cancer research Award in 2008.  He is a Chevalier de la Legion d'Honneur since 2005.
Clevers's group was originally focused on T lymphocyte transcription factors. With the discovery that Tcf factors are the final effectors of Wnt signaling, they changed their interests to the biology of Wnt signaling in intestinal self-renewal and cancer.  They identified a series of adult tissue stem cells with the novel Lgr5 marker, currently their major focus of research.
L-form bacteria and the origins of life
(Newcastle University, UK)
When
26th May 2011
at 5 PM
Who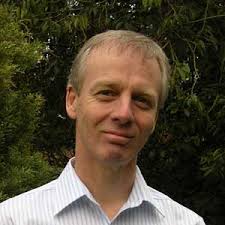 Professor Errington graduated from the University of Newcastle-upon-Tyne in 1977 in Genetics/Zoology with BSc with honors and was awarded a PhD in Bacterial Genetics by the East Malling Research Station and Thames Polytechnic in 1982. In 1986 he obtained his MA at the University of Oxford. Professor Errington is an international authority on bacterial cell structure and proliferation. The discovery that bacterial cells contain actin (MreB) and that MreB proteins orchestrate the cell wall synthetic machinery and thereby govern cell shape, has led to an explosion of interest in bacterial cell morphogenesis. Recently, the Errington's lab discovered how to generate cell wall deficient (L-form) cells.   Professor Errington spent 25 years at Oxford. In 2005 he moved to Newcastle University where he established the Centre for Bacterial Cell Biology. He has also founded two companies devoted to the discovery and development of novel antibiotics. Professor Jeff Errington has been recognised as one of the UK's leading medical researchers by his election to Fellowship of the Academy of Medical Sciences.  He is a Fellow of the Royal Society.