Lectures 16 - 19 May 2002 EMBO Workshop "Genetics after the Genome"
Matthew Meselson (keynote speaker)
Sam Aparicio
David Baulcombe
Luca L Cavalli-Sforza
Jan Ellenberg
Marc W. Feldman
Peter Holland
Judith Kimble
Martin Kreitman
Eric Lander
Mike Levine
Kim Nasmyth
Christiane Nüsslein-Volhard
Howard Ochman
Peter Oefner
Josef Penninger
Jan-Michael Peters
Ronald H.A. Plasterk
Trudi Schüpbach
Geraldine Seydoux
Franklin W. Stahl
Chris Stringer
Sandy Thomas
Antonio Torroni
Sir David Weatherall
Detlef Weigel
Eric Wieschaus
Andrew Wilkie



The entry is free for everybody. 
---
The Mendel Lectures take place in Mendel´s refectory in the Mendel Museum Brno and are streamed to
- Hasek Hall at the Institute of Molecular Genetics, The Czech Academy of Sciences, Prague
- Laboratory of Biochemistry and Molecular Biology of Germ Cells, The Czech Academy of Sciences in Libechov
- Department of Cell Biology of Faculty of Science at Charles University, Prague
---
Mendel´s refectory, Augustinian Abbey
Mendlovo namesti 1a, Brno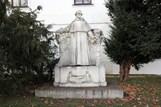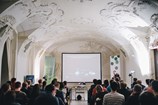 Great thanks belong to:
Anna and Kim Nasmyth, Gustav Ammerer, prof. Jan Motlik and prof. Jirina Relichova for initiating, supporting and co-organizing the Mendel Lectures series.
Scientific Advisory Board:
---
Aaron Ciechanover
Nobel prize winner 2004
Technion-Israel Institute of Technology, Haifa, Israel
Simon Boulton
Royal Society Wolfson Merit Award Holder
Cancer Research UK, Clare Hall Laboratories, South Mimms, UK
Kim Nasmyth
University of Oxford, UK
Lumir Krejci
Masaryk University
& International Clinical Research Center of St. Anne's University Hospital
Brno, Czech Republic
Vita Bryja
Masaryk University
& Czech Academy of Science
Brno, Czech Republic
Petr Svoboda
Institute of Molecular Genetics of the ASCR, v. v. i.
Prague, Czech Republic
Main organizers:
---
Faculty of Medicine, Masaryk University
Other organizers:
---
Mendel Museum, Masaryk University
---
St. Anne's University Hospital Brno – International Clinical Research Center (FNUSA – ICRC)
---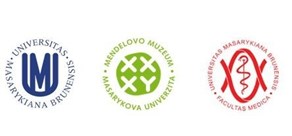 Public Relations